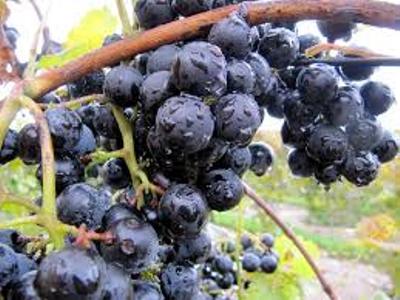 In 2014 many wine producers across Italy were confronted by challenging weather conditions, such as low temperatures in spring and prolonged rains in summer.
According to the Unione Italiana Vini (UIV), 2014 production in Italy is estimated to be around 41 million hectoliters, which constitutes a decrease of 15% compared to 48.2 million hl in 2013 (UIV and Ismea). From North to South, there is a substantial reduction of production, such as -8% in Piedmont, -17% in Veneto, -27% Sicily, and -25% Puglia (UIV). If this production data is confirmed, Italy is going to lose its first place as the world's largest wine producer to France, which, in turn, is estimated to produce 47 million hectoliters (La Stampa).
The main reason for the decrease of production, particularly in the northern and southern Italian regions, is mildew and botrytis, which are due to unstable and wet weather conditions. The qualitative level, however, remains to be discovered since substantial part of work is going to be done in the cellar.
Read more on Unione Italiana Vini (UIV) and  La Stampa
Veneto
Northern regions of Italy particularly suffered from the summer showers. In Veneto, both Valpolicella and Prosecco areas were affected by hail and rain, and several producers had to harvest early because humidity caused repeated attacks of fungi.
In an attempt to keep high quality standards, the Valpolicella Consorzio decided that only 35% of the harvest can become Amarone, compared to normally 50%; and high end producers such as Bersani will not produce any Amarone of this vintage.
Organic winery La Cappuccina in Soave reports that it has been an unusual harvest with lower production, but if one has done the work right in the vineyard, the quality should not be compromised.
Piedmont
According to Stefano Ferrante, production director of Gruppo Zonin, Piedmont is probably one of the northern regions that got away better than the rest. He confirms the quality of Moscato, Grignolino and Barbera, explaining that these types of grapes have resisted the rains well. In some other cases the protection from the rain has prevailed over the ideal fruit ripening. Cristian Scrinzi, production director of Gruppo Italiano Vini (GIV), concludes that in Piedmont Brachetto and Moscato "have significantly lower alcohol content, but the aromas and flavors are very good with the acidity that conveys the aromas." According to him, the internal management of the vineyard and the weather differences in particular zones are crucial. For the main Asti producer, Vinchio Vaglio, the quantity of Barbera was significantly lower than usual, and quality is very similar to 2013, although not as high as in 2012.
Tuscany
In Tuscany, Ferrante states that in Chianti Classico, the sun was missing: "We expect a vintage of 90s style, with great acidity and elegant wines that tend to evolve in the cellar." Thankfully, most areas were blessed with sunshine during harvest. Warmer areas like Maremma benefited from the cool summer, and the result can be considered a stylish vintage, with lower levels of concentration. Renzo Cotarella, a winemaker, confirms that such elegance can be an advantage. He says: "In Bolgheri, the rain hit hard, but the wines at the end of a year are fresh and vertical, and they are going to turn better after the malolactic fermentation. In general, Tuscan wines will be refined wines, with Reserva perhaps less, at least as we have known it in the past".
Sicily
Among the regions that seem pleased with 2014 harvest is Sicily, where vintners are delighted with the quality of grapes. In Sicily, as mentioned by Cristian Scrinzi, production director of GIV, both whites and reds have benefited from the unusual seasonal pattern. It is important to note that quantity, compared to 2013, showed a decrease of 20-25%. However, we have recorded positive comments about quality, elegance, and complexity of the wines in all the different parts of Sicily.
Lazio
During the months of June and July, the adverse climatic conditions, such as frequent rainfall, high humidity and temperatures well below the seasonal average, made it difficult to prevent the onset of the main fungal diseases. However, the next months were decisive for the quality of grapes. As Mauro de Angelis, the President of the Consortium of the Frascati Doc and the agronomist for the producer Pallavicini explains: "We certainly were rewarded by not hurrying into a precocious harvest (like some) and expecting good weather during September and October, which enabled the sugar levels to rise more since we started the harvest in mid-September and finished at the end of October. He reported the grapes being healthy, with good acidity, a balanced ph and tannins, and a vivid color intensity of the reds. De Angelis concludes: "We immediately had very positive sensations about the outcome, and that is why we didn't need to carry out any particular corrections during vinification." It seems that in the Lazio region, as in the rest of Italy, much comes down to individual wineries' viticultural choices in a mostly challenging 2014 vintage.
Read more on  Wine News  and  Gambero Rosso
01/15