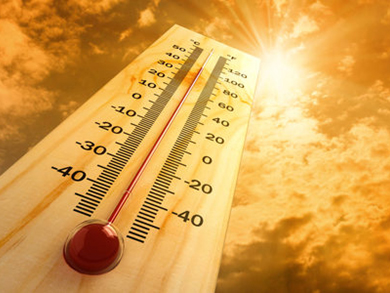 Extreme heat wave in Italy and the rest of Southern Europe this summer is predicted to cause massive quantity reduction of 2017 harvest (Unione Italiana Vini). Acc. to current harvest prognoses, Italian wine production this year will be 40.023.154 hectoliters, which is down -26% from the last year. (Estimates by Osservatorio del Vino UIV in partnership with Ismea, dated 03/09/17). Italian regions estimated to have the biggest quantity drop are Sardinia, Sicily and Umbria (Estimates by Osservatorio del Vino UIV).
Unusual weather pattern. Early this year, Italy suffered through late-spring frost (JR; Osservatorio del Vino UIV). However, expect great variability among the regions, as April frost affected mostly lower lying vineyard areas. In addition, frost was not the only difficulty faced by wine producers. In July-August, Italy, as well as almost all of the Southern Europe, was hit by a heat wave, with temperatures reaching as high as 43ºC (JR; Osservatorio del Vino UIV). Late-spring frost followed by drought were "set to shrink yields dramatically" (JR). In fact, according to the early estimates, 2017 harvest can be the lowest in quantity for the last 50 years (Osservatorio del Vino UIV).
Record low and early. Harvest began unusually early this year; in some parts of Italy up to 1 month early (Osservatorio del Vino UIV). We have yet to see the final figures of 2017 harvest. Already, according to Osservatorio del Vino UIV, grapes are generally expected to have higher than usual sugar concentration. In a more positive scenario, Osservatorio del Vino UIV predicts that current September rains could benefit some late ripening varieties that are yet to be picked. We'll follow the situation and return with an update once harvest is over. Fingers crossed!
*To read more click on
Corriere Vinicolo pp.1-3 (in Italian)  
Jancis Robinson. "How is Italy's 2017 vintage shaping up?" 
09/17