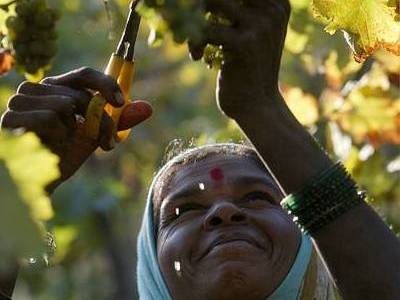 The Economic Times reports two new Italian JV in India: Riona Wines (Marche) and Fratelli Wines are are both Indo-Italian joint ventures working to make international standard wines from Indian grapes.
Large players such as Moët & Chandon and Remy Martin have been active inIndiafor a while. The latter though a JV with award winning Sula Winery (silver medal in the Decanter World Wine Awards 2011). Similarly, Luxury Group Moët & Chandon collaborates with wine producer York in theMaharashtraregion, but is starting own production.
According to new studies, wine consumption inIndiahas risen drastically during the last few years. The "Indian Wine Market Outlook to 2015" study, created by a New Delhi-based Marketing Agency, concludes that the rise is manifesting itself particularly among Indian women.  Women's wine consumption has increased by 28.7% in the last five years, compared to 17.3% for men. Wine culture ofIndiais expanding rapidly reflecting the country's changes in lifestyle, particularly for women.
Read more on The Economic Times about wine investments in India.
08/12