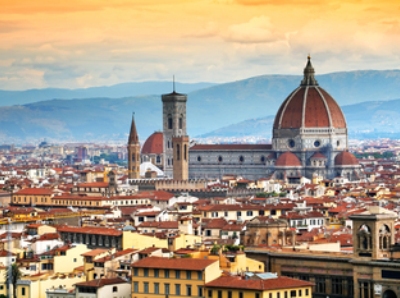 For the 8th time the Institute of Masters of Wine is arranging a Symposium, this time in the enchanting city of Florence in one of Italy's most famous wine regions, Tuscany.
The event will take place from the 15th – 18th of May and bring together close to 100 Masters of Wine and top speakers from the industry.
The aim of the Master of Wine Symposium is to: "provide an independent forum which brings together the leading decision makers and opinion formers in the global wine community to discuss the topical issues that confront the industry today, as well as those that may arise in the future." -www.mwsymposium2014.com
Previous symposia have been held in locations including: Bordeaux, France – Napa, USA -Vienna, Austria and Perth, Australia. The MW Symposium, which is held every four years, is a landmark conference open to all wine industry professionals.
The 2014 program includes a full series of debates, talks, tastings, and lunches in the beautiful Palazzo dei Congressi in Florence in the daytime.
The evenings will consist of three dinners held in wineries in the Tuscan countryside; in the former papal Palazzo Corsini, overlooking the River Arno; and in the new Cantina Antinori del Chianti Classico in Bargino.
Looking forward to seeing you in Florence!
Read more on Master of Wine's website
05/14