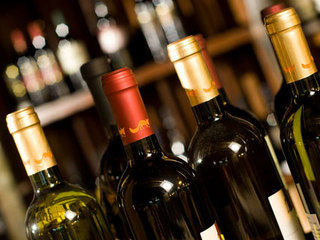 Biggest wineries. According to a new research published by Mediobanca, out of 136 Italy's largest wine producers the biggest winemaker in 2015 is Cantine Riunite-GIV from the province of Emilia Romagna. Total sales of Cantine Riunite-GIV in 2015 equal €547m, a 2.7% increase compared to 2014. On the second place is Co-operative group Caviro from Emilia Romagna with sales of €300m, despite a 4.4% decrease vs 2014. Antinori is on the third place with €202m sales (+8.7% vs 2014). Finally, Zonin's growth of 14.3% allowed it to become the fourth largest wine group in Italy with annual sales of €183m.
Wine Sales. According to the survey, Italian wine sales in 2015 increased by 4.8% compared to 2014 thanks to growing exports (+6.5%) and increasing domestic demand (+3.5%).
Export Destinations. Geographically, approximately half of all export (51,1%) is to Europe, registering a 3.7% growth in 2015. The most dynamic markets are Central and South America (+18.3%), which, however, still account for only 1.5% of total exports.
Prosecco Phenomenon. Not surprisingly, sparkling wine grew more than still wines: around 10% compared 3.7% growth for still wines.
For a full report in Italian click here  
For English summary click here  
06/16