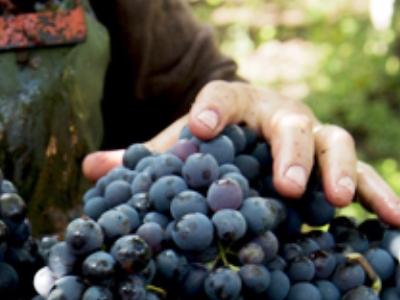 …or at least that's the latest prognosis made by ISMEA and Unione Italiana Vini in the report Previsioni Vendemmiali 2015.
At a press conference, based on the findings in the report, Domenico Zonin – President of the Italian Wine Union (UIV),  pointed out that the wine production in Italy is estimated to be around 47 million hectoliters, 12% more than the 42 million in 2014 (ISTAT). If these data are confirmed, Zonin believes Italy will regain leadership as the worlds largest producer before France with 46,5 million hl. and Spain 43 million hl. estimated.
He adds that the predictions of the harvest have yet to be confirmed as it is still too early to say on the basis of a survey carried out in August and start September. However, on the basis of information about the early harvest and the indications of ongoing yields, the prognosis is a healthy yield with a good to excellent quality, according to Zonin.
Zonin adds that at a local level, there have been general increases in nearly all regions. Exceptions are Lombardy (-3%), Tuscany (0%),  and Calabria (-10%). 
According to Ezio Castiglione, President of ISMEA, the harvest prognosis will affect the Italian market in two ways. The first is that Italian table/bulk wine, already in critical condition hampered by declined prices, will be subject to even stronger competitive pressures from Spain. Meanwhile the segment of wine with a protected Designation of Origin have a brighter future in hold as they should be able to obtain a good remuneration with a prospect of growth on export markets.
Zonin foresees a growing gap between prices of table wines and protected wines and confirms that Italy's production strategy is geared firmly towards the latter. Furthermore he is confident that Italy will experience an overall growth in both value and quantity of exported wine during 2016. Lets hope he is right! Salute!
Read the full report Previsioni Vendemmiali 2015 and the UIV article here.
05/10/15