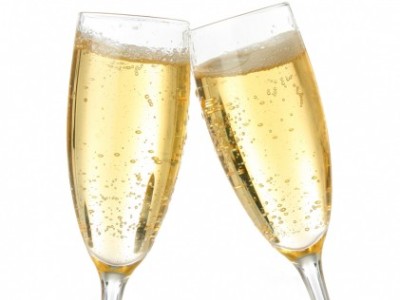 It seems the financial crisis has boosted our love for Prosecco and according to Italian wine magazine, Corriere Vinicolo, DOC Prosecco production has tripled during the last 3 years.
It's particularly the British who are drinking more of the fizzy stuff. 6,5% of total UK wine consumption is sparkling and from January to September 2012 British consumption of Italian sparkling has increased a stunning 30%. So 13% of all Prosecco in 2012 was sold in UK. Large retail stores such as Tesco report a doubling of sales of Prosecco compared to a year before. So much that Prosecco is now outperforming Champagne (The Drinks business).
Prosecco has always been the drink favoured by Italians, but 60% of all Prosecco DOC is now exported. Could Prosecco be the new Pinot Grigio?
Read more on the following pages:
The Drink Business: Prosecco outperforming Champagne in UK
The Guardian: Prosecco sales grow fizz Champagne
Corriere Vinicolo: Il caos della recessione ha favorito spumante e prosecco
Wine News: Veneto e Friuli sbloccano lo stoccaggio
02/13